Epidaurus, postea Ragusium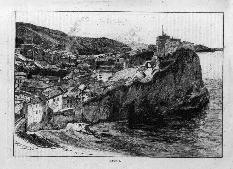 Il territorio dove attualmente è situata Ragusa ,Dubrovnik, fu popolata nel III Sec AC dagli Illiri. Tale popolo si espanse in Grecia nei territori del nord, si spinse in palestina dove prese il nome di Philistines e come Pirati si espansero nelle isole della Dalmazia, ponendosi sotto la protezione dei romani. Nel II sec. AC i romani fondarono le provincie della Illiria ma non le conquistarono fino al 35 AC sotto Ottaviano Augusto e definitivamente nel 9 DC sotto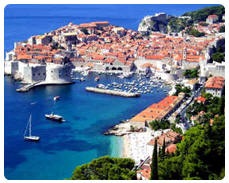 Tiberio. L'Illiria Romana divisa nelle due provincie della Dalmazia e della Pannonia fu la terra nativa di molti imperatori romani del periodo tra il III e IV sec DC, tra questi l'imperatore Diocleziano il cui palazzo imperiale è situato nella città di Spalato, Split, che a suo tempo era la capitale della Dalmazia.

[ Benvenuti nel sito Ragusium

Questo sito, prende lo spunto da questo nome da cui derivò poi tutta una serie di nomi usati per indicare navi da trasporto e da cui derivarono tutta una serie di cognomi che ad iniziare da Ragusini e per finire a Ragusea, stanno ad indicare una origine sicuramente orientale. La probabile origine del nome Ragusini taluni la fanno scendere da Ragusa in Sicilia dimenticando che comunque gli abitanti di Ragusa in Sicilia sono chiamati Ragusani, al contrario di coloro che vengono da Ragusa in Dalmazia. Se entrate in città a Ragusa vedrete certamente una lapide molto grande in cui campeggia la scritta "Collegium Ragusinum" Il che sta ad indicare che l'origine del nome Ragusini deriva sicuramente da questa città.]

Thank you for visiting our new Internet site. As an up-to-date business, we want to give you the opportunity to stay in touch with our company and our offers. A new content management system will enable us to always keep you up to date.

At present, our web site is still under construction. We are making an effort to present you with our entire spectrum of offers as soon as possible. At this point we can provide you with information regarding [insert information or delete sentence]. The emphasis of our site is on [insert information or delete sentence]. This topic is certainly of interest to you. Check this site later, please.

In the meantime you can reach us at [insert telephone number] and by fax at [insert fax number]. We are looking forward to hearing from you. You can also contact us at our e-mail address: [insert e-mail address].

If you are not familiar with our company and your first contact with us is online: We would be pleased to hear from you! Please let us know what your needs and questions are, we will be more than happy to help.

In brief, you should know the following about us: our company was established in [insert year] and had been responsible for providing outstanding [insert service, products] ever since. Our specialty is in the area [insert information or delete sentence]. Our regular customers particularly value [insert information delete sentence]. Our business is located at [insert address].

[You can delete or change this sample text: Click above on "Edit". If you click the symbol on the right side of the text, you can delete the entire paragraph. If you click on the text, you can change, delete, or add text - just like in Word. There you have it - you have created a first version of a professionally designed website in Website Creator. Click on 7. Publish ]